Boat shows are a great place to spend a weekend. Not only do they show some of the most unique boats on the water, but they also give buyers a chance to interact with the people who build and design those boats. The Fort Lauderdale Boat Show, though, has all this and more. Whether you are in the market for a new boat, want a chance to see water shows or even want to take in a fishing clinic. The Fort Lauderdale Boat show is one event that you just cannot miss. Even those outside the Fort Lauderdale area owe it to themselves to take a trip to see the show. Be sure to visit Deep Blue Yacht Supply in the Engine Tent at Bahia Mar!
A Show Unlike Any Other
The Fort Lauderdale Boat Show is more than just a place to see boats—it is a great place to experience all the boating world has to offer. Encompassing over 3 million square feet, there is no limit to what you might see at the show's six sites. Whether you are more interested in seeing unique boats or you want the kids to have a chance to attend a fishing clinic, you can find what you want to see. The show is a real event, and certainly something that is worth dedicating an entire weekend to seeing.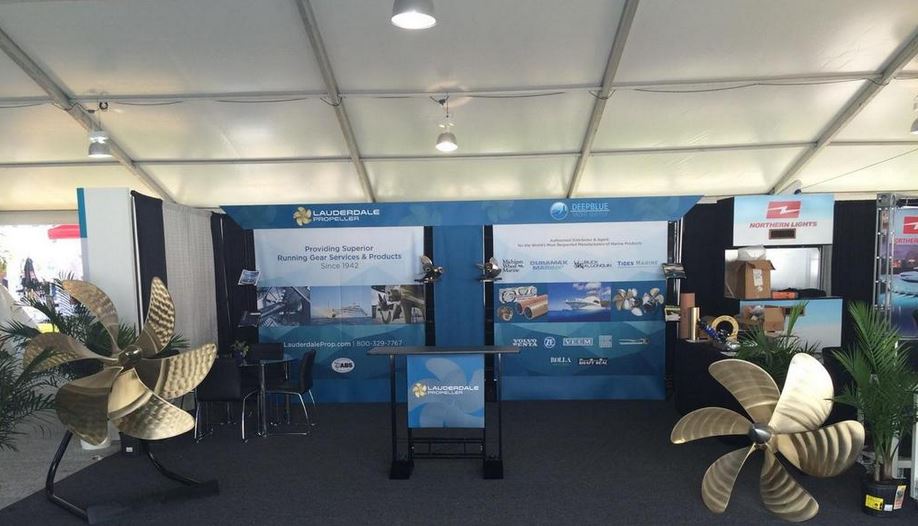 Boats of All Shapes and Sizes
The world of boating is one of exotic choices. No matter what kind of boat owner you might be, there is certainly at least one model that you have not yet seen. At the Fort Lauderdale Boat Show, though, you can have a chance to see anything from top-of-the-line speed boats to super yachts. Whether you are interested in seeing something new or simply engaging in the fantasy of stepping on-board your dream boat, you can finally find the boats that you want to see at the boat show.
Visit the Best Dealers and Manufacturers
One of the best parts about going to a boat show is the chance to interact with the individuals that really drive the industry. Whether you want to find out what innovations are coming next year or you have questions about specific parts, you should be able to find a representative who will be more than happy to talk to you. This unique chance will let you bypass the customer service lines and Internet sites and let you get the information that you really need from the individuals who can actually help you.
A Real Look at the Industry
While it is entirely possible to take a look at dozens of models on the Internet, there is something especially unique about the opportunity to board multiple boats during a single show. Whether you want to see the best the industry has to offer or merely something that is in your price range, the Fort Lauderdale Boat Show will give you a chance to view the boats that you want to see. From the boat that you want to take on the water to the boat of your dreams, you can find it at the show.
Getting Your Tickets
Tickets are still available to the show. Each ticket is sold for a single day, and it is all you need to see all of the major events at the show. Instead of paying for each site separately, you can use your ticket to view anything at the boat show for your day of admission. If you think that you cannot get in everything in a single day, you can even buy a special two-day ticket. For those who want to really see everything the show has to offer, planning to spend more than one day is a very good idea.
If you want a great day on the water and a great chance to see the best of the boating world, the Fort Lauderdale Boat Show is the best place to go. There is something there to see for any fan of boating or water sports, and you may well find your next boat in the process. Whether you are looking for a chance to buy a boat or you simply want to spend a wonderful day with your family while viewing one of the best boat shows in the nation, the Fort Lauderdale Boat Show is the place to be.