Acme has been designing, manufacturing and selling their boat propellers for small pleasure craft and yachts since the mid-1990s and have not only developed excellent standards in customers care since that time, but have also worked hard to make Acme boat propellers the best in the business.  Deep Blue Yacht Supply has the lowest prices on all models of brand new ACME boat props.  All ACME propellers are able to be shipped world-wide.  Order your ACME prop today and save.
All of the products sold by Acme have been designed and manufactured in their own US facilities to ensure quality control. It is even possible for the company to make tiny changes to any aspect of a standard propeller design – either in diameter, pitch or cup, to create a perfect fit for the customer's vessel and his requirements. Because Acme boat propellers are all produced in-house, these changes will not delay the order and will not involve any significant price increase.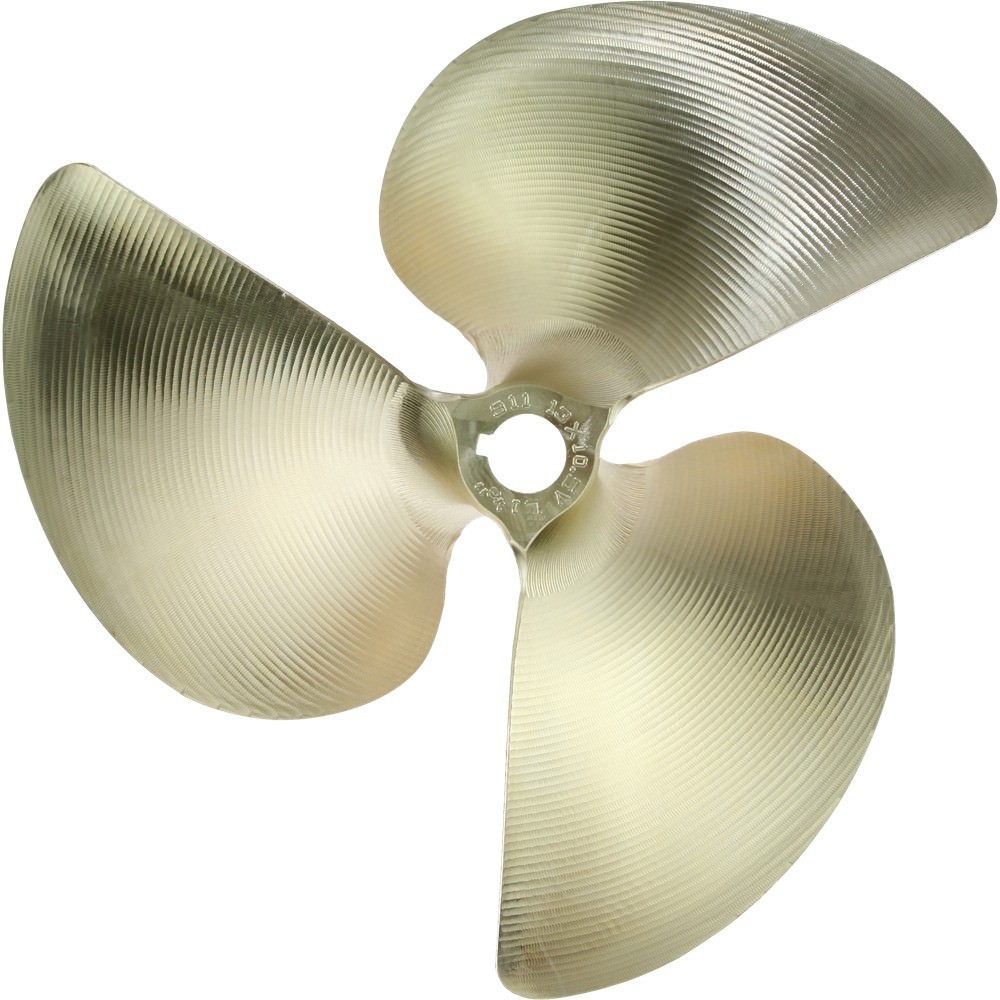 Stockists all over the country are finding that customers are requesting Acme propellers, thanks to the reputation the company has developed for both quality and performance. Thanks to Acme's own research and development team, the company is constantly looking for new innovations that will improve their propellers and consequently the performance of your boat in the water.
Acme makes propellers for all kinds of vessels, from water ski and wakeboard boats to props for cruisers and sport fishing craft. Within these very different and specific designs, several different sizes of propellers are available to customers to suit their own individual vessel; and, of course, thanks to Acme's US-based manufacturing facilities, it is simplicity itself to make any changes to the standard measurements in order to maximize efficiency and performance.
And once you have bought Acme boat propellers, the excellent customer service does not stop there. Acme also offers propeller repair services if you can not find a suitable facility in your local area, or if you only trust your Acme propeller with the experts who manufactured it. Any problems with your purchase, and the Acme staff are available to talk you through solutions to make sure you and your boat can get out on the water as quickly as possible.
You can even buy emergency repair kits from Acme to keep in your boat in the unlikely event that something goes wrong with your existing propeller, halting your plans for a weekend on the water. The two kits available include essential tools for basic maintenance and the specialist tools you might need if you end up having to attach your spare prop after all.
Acme takes care of your boat propeller purchase from start to finish, understanding the importance of a good quality prop to the vessel's performance and to your enjoyment.