The Fort Lauderdale Boat Show has much to offer any boating aficionado. There will be literally dozens of different types of boats on display. Boat companies participating in the show include Sunseeker, Viking, Ocean Alexander, Yamaha, Four Winns, Horizon and many other well-known brand names. The boat show runs from November 1, 2017 to November 5, 2017 and is being held at seven separate locations in order to accommodate exhibitions and visitors alike.
Deep Blue Yacht Supply will be located in Booth #1227 Bahia Mar Engine Tent - stop by for a limited edition koozie and the lowest prices on all marine parts in the World-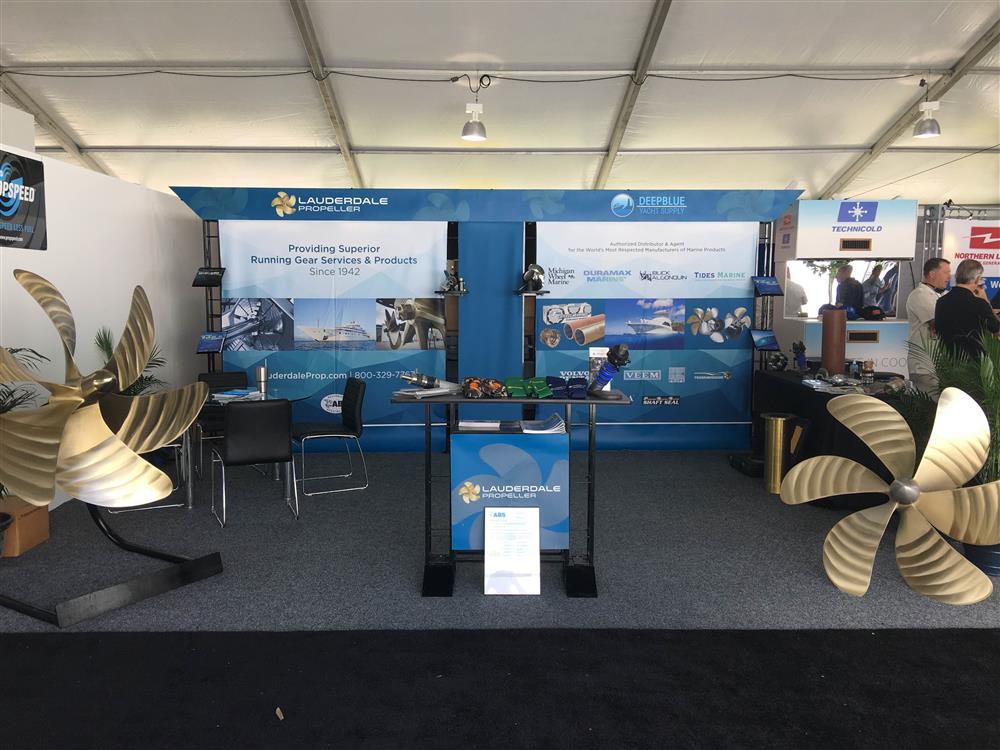 Special Events
Exhibitions are not the only event taking place at the Fort Lauderdale Boat Show. There are also a number of helpful seminars and classes that first time and even veteran boat owners are sure to find useful. The instructors are all USCG certified and professionally licensed and seminar topics include basic docking skills, advanced docking and precision control and anchoring and multi-vessel water techniques. Additionally, the IGFA School of Sportfishing is offering free seminars on topics such as offshore fishing in South Florida, successful swordfishing and targeting inshore game fish.
Other noteworthy events include the Blue Wild expo and the Annual Kids Fishing Clinics. The Blue Wild expo features photography and artwork from a variety of sources while the Annual Kids Fishing Clinic teaches children from 5-16 years of age how to fish.
Admission and Schedule
There are several ticket options available to suit the needs of all attendees. The Prime Time Preview Ticket, which is currently selling for $46.50, is for anyone who wants to get ahead of the crowds and see what the show has to offer right away. General admission for adults covers any single show day and costs $29.00 while children ages 6-15 only need to pay $12.00 per day. Children under the age of 6 are allowed free entry.
VIP tickets are available for those who want to enjoy the Windward VIP club lounge and all that it has to offer. The club is found in the superyacht section and offers gourmet food and an open bar.
The show is open from 10:00 am to 7:00 pm on most days. However, the first day the show opens at noon and closes at 7:00. On the last day, the show will close an hour early, at 6:00 pm.
Fort Lauderdale has been called the yachting capital of the world and it is not hard to see why. The show, which has currently been held for nearly 60 years running, is an ideal place for any boat owner to get to know boating options, improve boating skills or simply sit back and relax with other boaters.