It's time for the Fort Lauderdale International Boat Show and it's the place to be whether you are a boating enthusiast or a land lover. The show kicks off on October 31 and runs through November 4, 2018, and you won't want to miss it. Fort Lauderdale International Boat Show activities will be held at several locations throughout the Fort Lauderdale waterfront. You will find events at the following Fort Lauderdale venues: The Greater Fort Lauderdale-Broward County Convention Center, Hilton Fort Lauderdale Marina, Las Olas Municipal Marina, Sails Marina, the Hall of Fame Marina, Bahia Mar Fort Lauderdale Beach Hotel & Yachting Center, and Pier 66 Marina.
The Fort Lauderdale International Boat Show is an Experience!
The Fort Lauderdale International Boat Show has something for everyone. It's not your average boat show. This event will feature over 1200 exhibits and 1500 boats of all types, including fishing boats, catamarans, and mega yachts. There will be seminars on sportfishing and watersports, including spearfishing, paddle boarding, and underwater photography. That's not all--when you attend the Fort Lauderdale International Boat Show you will enjoy a culinary experience. Food vendors will offer lots of mouthwatering options including street food, wood-fired pizzas charcuterie boards and Cuban sandwiches.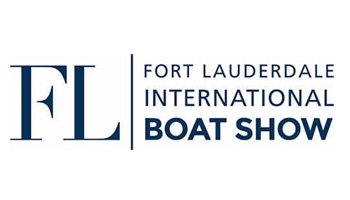 Angler's Hospitality Lounge provides luxury suite atmosphere with access to food and beverages each day of the show. The Windward VIP club will offer additional experiences, including wine tastings, cigar roller, mixology lessons, and a spa experience.
Don't miss the Yacht Chef Competition at Pier Sixty-Six Hotel & Marina. If you have a palate for fine food, you will love this judged competition featuring chefs from yachts registered with the show. You will appreciate the cocktails and food tastings.
Enjoy Luxurious Accommodations at Area Hotels
Featured hotels for the show include the W Fort Lauderdale, and the Hilton Fort Lauderdale Marina, Bahia Beach Resort. Additional hotels include Courtyard by Marriott Fort Lauderdale Beach and the Marriott Harbor Beach Resorts.
It's Easy to Get Around During the Boat Show
There are many options for getting around while you are in town for the Fort Lauderdale International Boat Show. The Fort Lauderdale Water Taxi will transport you through the Fort Lauderdale waterways to your event locations. Water Taxi tickets are $12, and the water taxis begin running an hour before the show and stop running two hours after the show closes, giving you plenty of time to make the most of activities each day. There are several shuttles that travel from hotels to the various show venues. If you prefer private transportation, it's easy to arrange a ride with a ride-sharing service or taxi.
Tickets are Available Now
Tickets are $33 for adults age 16 and older, but you can save nine dollars by purchasing a two-day ticket. Children under five get in free when attending with a paid adult.
Stop by the Bahia Mar Engine tent and pick up a few complimentary limited edition Deep Blue Yacht Supply koozies.