Outboard motors are most common for the propulsion of small watercraft. They also provide steering control, as they are responsible for the direction of thrust by pivoting on their mounting. The outboard propeller is a portion of the lower unit, which sits at the base of the motor and is underneath the water. The type of propeller you choose relies on a number of factors. For example, a four-blade propeller may work best for situations involving wakeboarding or tubing.
The type of propeller you use not only affects your boating activities, it can affect the amount of money you spend in the future. For example, original equipment propellers are usually constructed of die-cast material. When original equipment propellers break down, they are usually irrepairable due to the brittleness of the materials used. Choosing an appropriate propeller can not only benefit the types of activities you perform, but it can also save you money.
The Vortex Propeller
The Michigan Wheel Vortex propeller offers several options for those interested in upgrading or replacing their outboard propeller. The Vortex comes in both three- and four-blade options.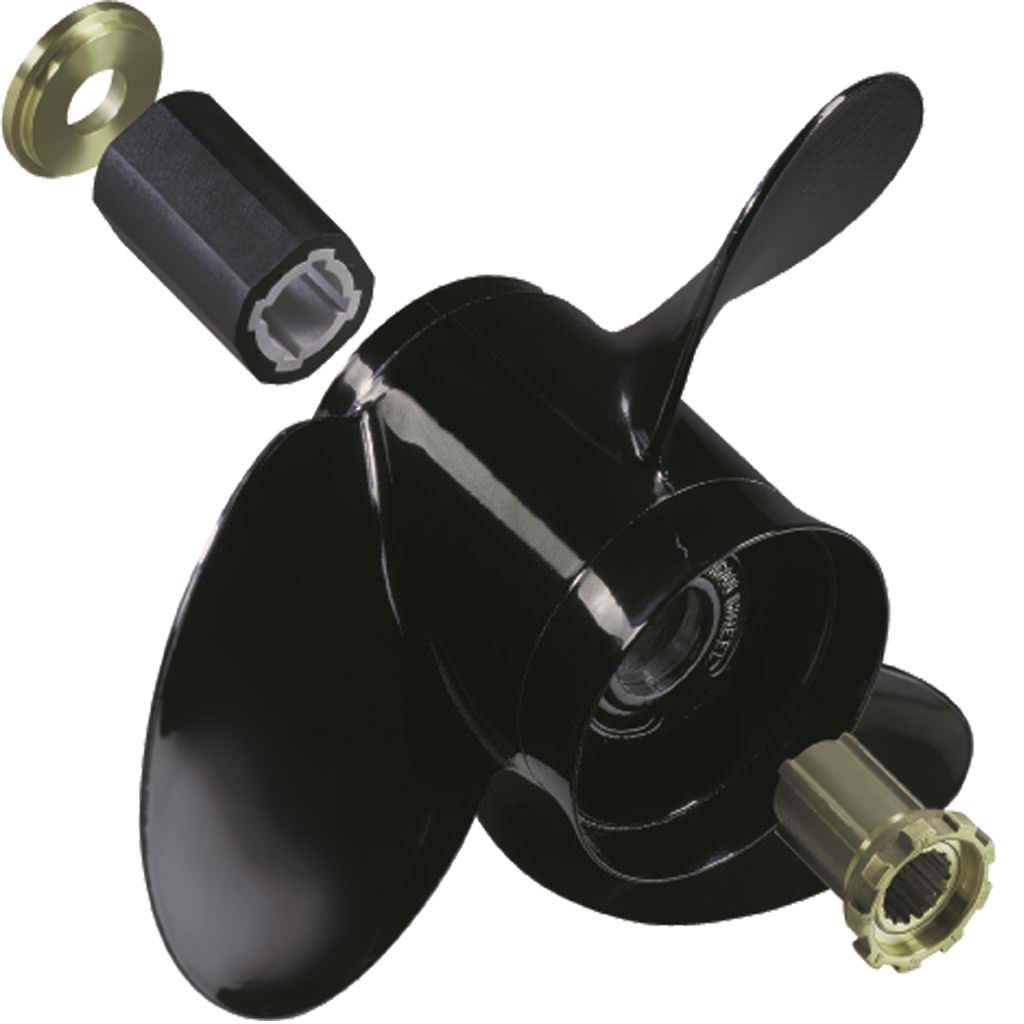 One of the unique features of the Vortex propeller is its XHS Xchangeable hub system. The system allows boaters to change out the Mercury Flo- Torq II system with the propeller. This can also save you money should you need to replace the system in the future.
The propellers are constructed of high performance aluminum and offer a high gloss powder coat. Sand-cast aluminum propellers can be repaired up to half or one third the cost of purchasing a new propeller. The propellers are avaialble in the A,B,C,D and E Series. The propeller fits a number of models, including the Evinrude-Johnson, Suzuki, Yamaha, Mercury Mariner and Chrysler and Force. You can also use the propeller on 2- and 4-stroke engines.
The outboard motor requires a solid propeller system that will last for years, offer a simple replacement or repair process and suit your specific boating needs. The Vortex propeller offers a number of options, such as easy interchangeability and several models, that should suit the needs of most boaters.  Deep Blue Yacht Supply is your ultimate source for all sizes of the Michigan Wheel Vortex aluminum propeller.  Buy the Michigan Wheel Vortex propeller today and save.