Aqualoy is a name that has become synonymous with marine shafting. Aqualoy shafts, which are a product of the Western Branch Metals, are used in a wide variety of applications, from pleasure crafts to work boats, to even naval crafts and other vessels. While shaft lengths up to 31-1/2 feet are available, the diameter ranges from ¾ inches to 8 inches. For larger boats, customized sizes are also a possibility, through what is known as the precision rotary forging process. This technology enables the production of exceptionally strong, round and straighter propeller shafts.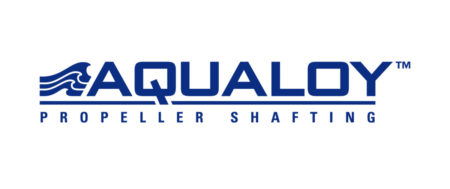 The exceptional performance of Aqualoy stems from the manufacturing process which involves finishing of each shaft to demanding marine tolerances, with respect to diameter, straightness and finish. The diameter is a crucial aspect for marine shafts. Similarly, straightening of the rods is another key step involved in the manufacturing process. Every shaft needs to be straightened to tolerances within exacting industry standards. Such precision execution is known to improve the life of the shaft. The final step involves polishing, which again is crucial from the point of view of increasing strength and corrosion resistant properties of the shaft. These properties are what makes Aqualoy the preferred choice for propeller shafts, which need to perform at their best in tough marine conditions.
The Aqualoy grades available are (1) Aqualoy 22, (2) Aqualoy 22 High Strength (3) Aqualoy 19 and (4) Aqualoy 17. Let us take a closer look at the characteristic properties and application areas of these four grades.
Aqualoy 22
Aqualoy is a preferred choice when it comes to pleasure craft. This is because of its excellent corrosion resistance ability, which makes it ideal for pleasure craft which tend to sit idle on seawater, docked for long periods of time. Aqualoy is typically used for marine application for 2" diameter and under. The grade is known for its excellent combination of corrosion resistance and strength. Aqualoy 22 is known to provide superior corrosion resistance than any other shafting material. In fact, when it comes to this factor, it is known to beat even many high-nickel alloys.
Aqualoy 22 High Strength
In vessels that require higher strength shafts, Aqualoy 22 is considered the ideal choice. The grade is also known for its excellent corrosion resistance ability.
Aqualoy 19
Aqualoy 19 is considered the favorite choice when it comes to pleasure crafts as well as workboats, where better corrosion resistance is required. Aqualoy 19 is differentiated from others in the sense that it contains nitrogen. This addition of nitrogen is done is what provides it with superior strength, toughness and corrosion resistance properties.
Aqualoy 17
Typically used for manufacture of shafts which require strength in larger diameters, Aqualoy 17 is widely used for propeller shafts of patrol boats and trawlers. The corrosion resistance in marine environments will approach Type 304. Aqualoy 17 is actually a precipitation hardening stainless steel. When it comes to stainless steel shafting alloys over 2 inches in diameter, it has the highest strength and hardness.
Deep Blue Yacht Supply is your trusted source for all inboard propeller stainless steel shafting.