Imagine you're out on your boat. You're miles from shore with your family and ready to head back from a fun day of fishing, but when you go to move the boat, it only moves at a snail's pace.
When you finally get it back to shore, you discover the problem: your propeller was corroding and one of the blades rusted off completely while you were out.
It's a fairly simple fix. After all, the only thing you need to do is replace the propeller, and SOLAS propellers are one of the highest recommended propellers for any boat.
SOLAS has some of the best ratings in quality and customer satisfaction in the industry. Read on for a SOLAS brand review that will break down the benefits of Solas propellers and why they're the best choice for your boat.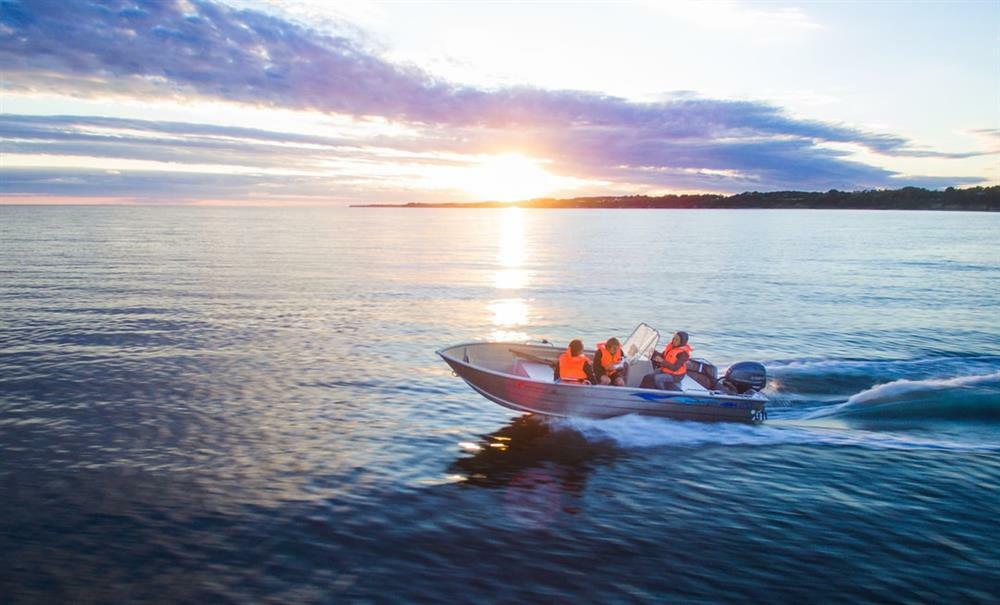 Quality
SOLAS propellers come in both aluminum and stainless steel. Both options are incredibly durable. This starts with their excellent research and design team's dedication to innovation and production of the best products in the industry.
SOLAS also teams up with some of the best research institutions in the world to ensure that they are building the best product as efficiently as possible.
The stainless steel propellers are naturally resistant to rust. This is because of the blend of chromium, molybdenum, and nickel that they use to make them.
SOLAS purposefully uses the largest percentage of these metals in their stainless steel propellers to ensure the highest quality product. This also makes them the most durable option they offer.
The way that their aluminum propellers are built is what allows them to be so durable. They are created using an advanced squeeze casting process.
This process involves pouring the metal into the bottom die before squeezing things down with the top die. This leads to greater strength and durability than the traditional die-casting methods that other companies might use.
All SOLAS boat props are also coated with up to four layers of performance paint to further protect against rusting and corrosion. This increases the lifespan of their propellers significantly.
Each SOLAS is coated in this manner completely and has been subjected to quality control tests showing their propellers can be subjected to more than half a year of regular exposure to saltwater.
With SOLAS boat propellers, you can feel confident that you'll never be left stranded on the water.
Variety
SOLAS propellers come in over 1000 different shapes and sizes! The perfect propeller for your needs will be based on the diameter, the number of blades, speed of rotation, and power generation needed for your boat.
This can also vary by where you usually drive your boat, how heavy your boat is, and how fast your boat's cruising speed is.
For example, if you tend to stay in shallower waters, you'll want to protect your boat with a sturdier stainless steel propeller. If you like to go offshore, then you may consider a propeller with four blades rather than the usual three.
If you want better mileage or faster speeds, then there are SOLAS boat props for sale that suit your needs.
Before purchasing a SOLAS propeller for your boat, make sure you know the specifications of your boat. This will ensure that you get the right propeller for your purposes.
Affordability
SOLAS propellers have great affordability for three reasons: production efficiency, product quality, and better mileage.
Their research and design teams are constantly working to come up with more than just the highest quality products. They also strive to come up with the best ways to create those products for you and your boat.
This means that they have the most efficient production processes in the industry. Less time on production means less money spent on production. Those savings get passed directly to their buyers and, most importantly, you.
The quality of their product ensures that your SOLAS prop is built to last and won't need to be replaced as often as lower-quality propellers. This ensures you'll be saving money.
Many of their propellers will provide better mileage for your boat. These propellers use much less fuel to get your boat up to cruising speed. When you buy from SOLAS, you won't need to fill up on gas as often, and that means more savings for you.
How to Pick Your SOLAS Propellers
A stainless steel propeller is going to be a good option if you like to stay in shallower waters where you might hit some debris.
They are more expensive but produce less drag and have better fuel economy than aluminum propellers. This is because they are thinner than aluminum.
Stainless steel is more durable and more resistant to rusting. This makes it a good option for saltwater.
An aluminum propeller is going to be more affordable. These are a good option for general use, especially in freshwater. If you use your boat for light fishing and don't travel at full throttle very often, these will do just fine.
Because aluminum propellers weigh much less than stainless steel, they are a better option for boats with weaker engines.
To find the best propeller for your boat, you can also use Deep Blue Yacht Supply's propeller guide.
Get SOLAS Propellers for Your Boat Today
Whether your current propellers are corroded, broken, or you're just looking to upgrade, SOLAS propellers can get your boat running better than when you bought it.
SOLAS has propellers for every boat, and Deep Blue Yacht Supply is the place to get them. We ship to over 140 countries!
Deep Blue Yacht Supply has the biggest variety of SOLAS boat propellers for sale at the best prices in the industry, so what are you waiting for? Come check us out and upgrade your boat's propellers with us today.